Archives
Kuwait Exhibition 10/2016
25 October – 5 November, 2016 / Corridor Between Hall 5 & 6 – Kuwait
Russia Exhibition 10/2016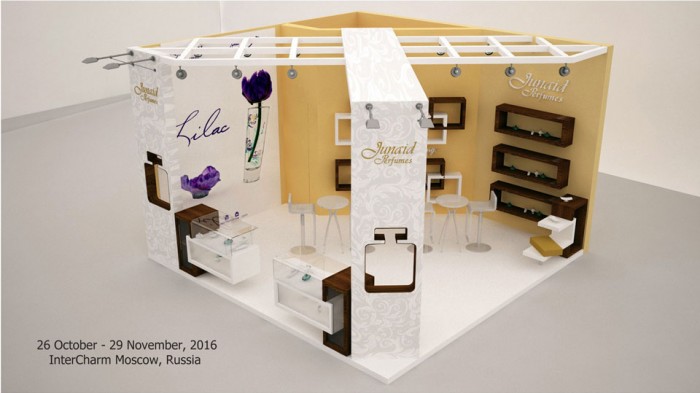 New Stores in China
Manama, Kingdom of Bahrain, 22nd October 2016: The Arabian Gulf's thriving perfume company, Junaid Perfumes has been built on its exotic elegance with more than a century of progressive history in Bahrain, and has successfully pushed through boundaries in entering a milestone by being the first to open two new stores in China.
The First Store opened its doors on 1st October 2016 in Beijing, followed by the Second Store in Shuzou on 20th October.
With Junaid Perfumes spreading its essence as a part of their expansion plan into the new and growing world markets, Junaid's brand philosophy promises to provide a unique shopping experience keeping in mind the needs and desires of the local Chinese clientele.
Speaking on the opening of its China Stores, Mr. Hamad Fuad, Sales Executive Director of Junaid Perfumes stated: "This is another major milestone for Junaid Perfumes, as China has always been labeled a competitive environment for regional brands. Our studies have shown that there is a huge demand for exclusivity in the perfume segment, whereby we aim to meet the requirement by providing high quality products through innovation and creativity".
He further added: "It is all about understanding and anticipating the market needs by being responsive and offering uniqueness. This initiative is also in line with Junaid Perfumery's vision to be a Market Leader. We will continue our quest to transcend boundaries and bring forth the Junaid stamp of excellence and quality to new world markets".
The first ISO certified company in the region, Junaid Perfumes has been the frontrunner in the Perfumery business, ever since its inception in 1910. Junaid Perfumes is one of the oldest perfumers in the GCC and has significantly grown in repute and stature over the years. Today the company operates over 133 exclusive retails across the world.